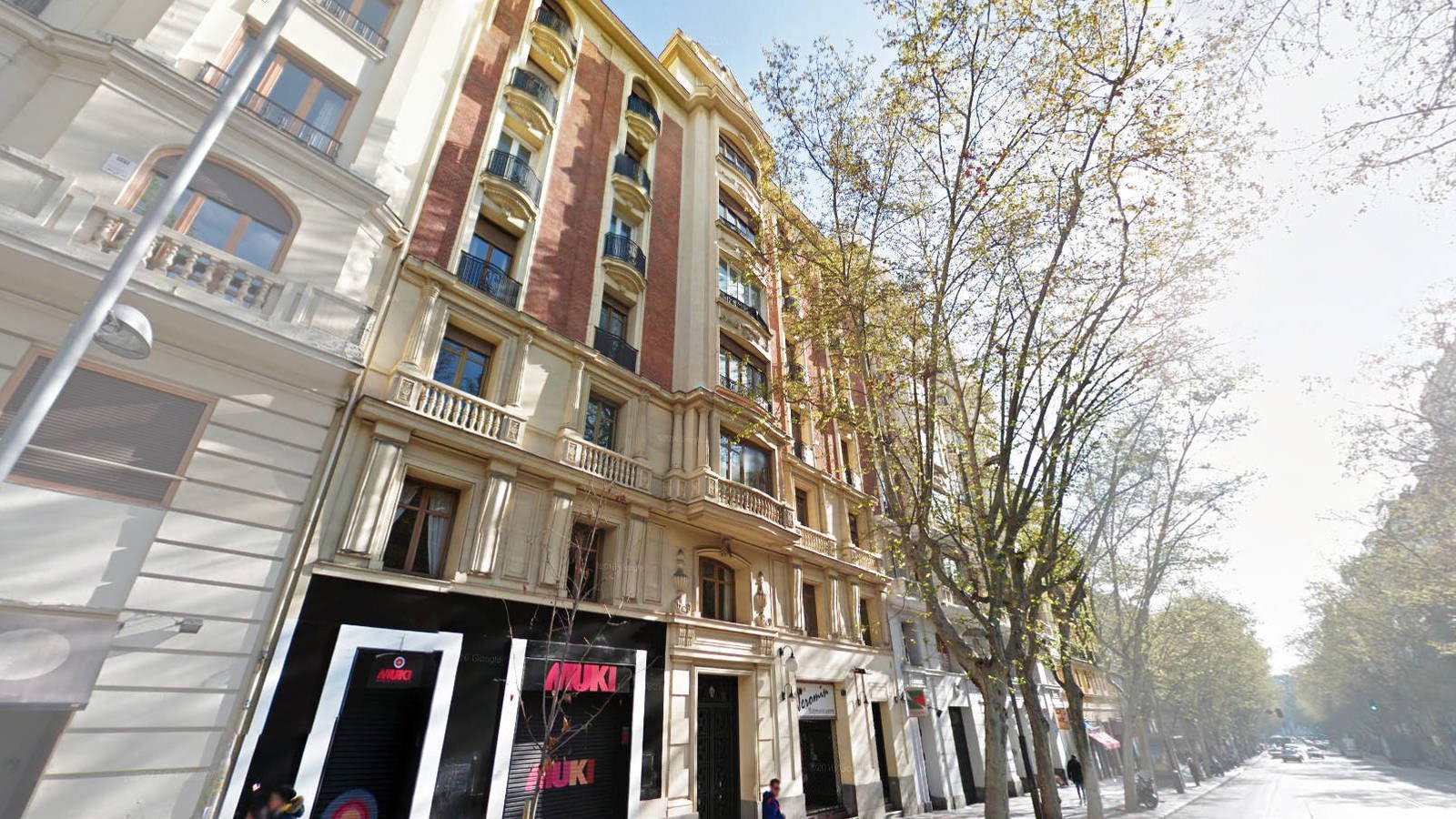 The latest development of luxury homes to come onto the market in the heart of the Spanish capital is located on Paseo del General Martínez Campos 19. The building was acquired by the real estate fund Europa Capital last summer, in partnership with Richelieu Developments, for €25 million.
The property, constructed in 1931 and completed refurbished, has a surface area of 6,5000 m2 spread over seven floors and is located just 500m from Paseo de la Castellana, in Chamberí, and very close to the sought-after neighbourhood of Salamanca. GMC19 will contain 27 luxury homes, with all kinds of amenities – a 24-hour concierge service, an indoor swimming pool, a rooftop swimming pool, a gym and spa area, a car park and storerooms – and will include five penthouse apartments, of which three will be duplexes.
The average price of the homes will stand at €8,200/m2, according to Alexander Vaughan, founder together with Stijn Teeuwen of Lucas Fox, a real estate agency specialising in the sale of luxury homes and which has made a strong commitment to the high-end market in Madrid.
The properties will be three and four bedroom homes as well as two and three bedroom penthouses with terraces. The homes will range in size from 200 m2 to 457 m2, and so the price of the units will vary from €1.6 million to €3.9 million. The three duplex penthouses will also have their own private terrace, off of the living room, and an additional terrace on the rooftop. The homes are expected to be ready by the end of 2019.
As is often the case with investments by foreign companies, Europa Capital, has sought out a local partner to construct the development. In this case, it has teamed up with the Madrilenian property developer Richelieu Developments, which specialises in luxury projects.
Luxury homes in Madrid are booming
The luxury residential market in both Madrid and Barcelona is in full swing. In the Spanish capital alone, there are more than twenty projects underway. Not in vain, according to the real estate agency Lucas Fox, an enormous appetite exists for these types of properties, which are still a lot more affordable than similar assets in other European cities, with a clear potential to appreciate and with returns that range between 4% and 5% in both cities.
The "independentista effect" has not been felt yet in Barcelona, according to Rod Jamieson, Partner at Lucas Fox Madrid. The agency is seeing huge bullish potential in the luxury market in Madrid, where the firm has increased (its turnover) by 30% in one year and see a 170% rise in its transaction value. Moreover, Lucas Fox has detected increasingly more international investors in the market. In fact, Latin American buyers now account for almost one third (31%) of all of the company's sales, compared with 11% in 2016, whilst just under half (46%) are domestic buyers. Moreover, 62% of sales are being closed for investment reasons.